People from all ages and walks of life...
Revelation Church began in the early 1980's, God was on the move amongst a small group of young people in Chichester...
The young people were coming to faith in a steady trickle. As more long hair and long leather trench coats entered the Kingdom of Heaven, Revelation Church was born in 1983.
Over the coming decade many churches were planted in the surrounding towns and cities as Revelation continued to grow. Expressions of church were also planted amongst demographic groups as youth and student congregations were started. Many projects and charities have also been born out of the womb of Revelation.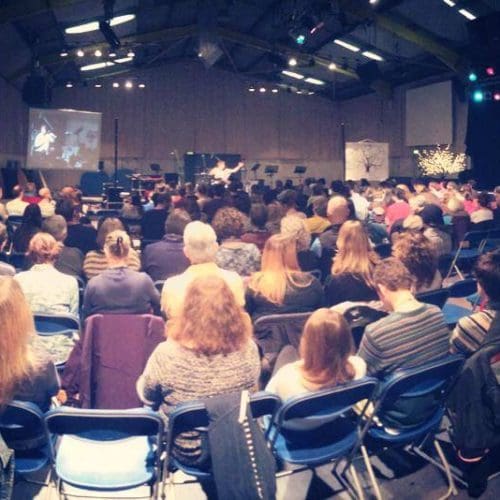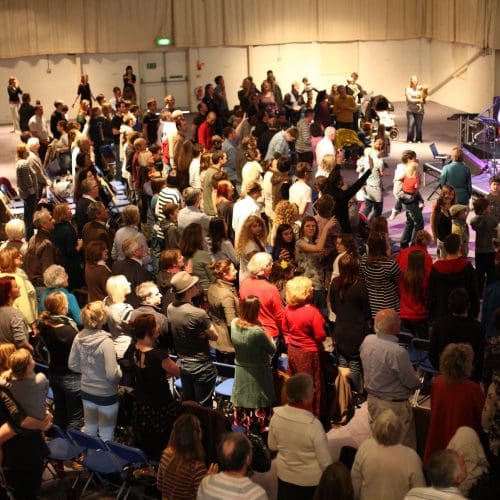 Many projects and charities have also been born out of the womb of Revelation including Life centre and the international student ministry Fusion. The Church is now 40 years old and has people from all ages and walks of life who would call Revelation their church. You will still find a few of the original people around to this day, looking a little more mature and thankfully wearing different clothes!
In September 1999 the first ever 24-7 prayer room opened with us. It was launched by the youth and student congregation, 'Warehouse' which was led by Pete and Sammy Greig. 
24-7 Prayer has now grown into a truly global movement which catalyses prayer globally, develops prayer resources like Lectio 365 and has a rapidly expanding new monastic order called the OMS.
24-7 also has a network of communities which has grown into a worldwide family of churches and new monastic houses of prayer, committed to a shared life of 24-7 prayer, mission and justice.
There are now around 100 communities of varying shapes and sizes on four continents.
These all unite around friendship and the vision of prayer, mission, and justice. We feel called to make a measurable difference amongst the poor and the lost. This growing network is supported by an international team of apostolic leaders, and we're excited to be a part of it